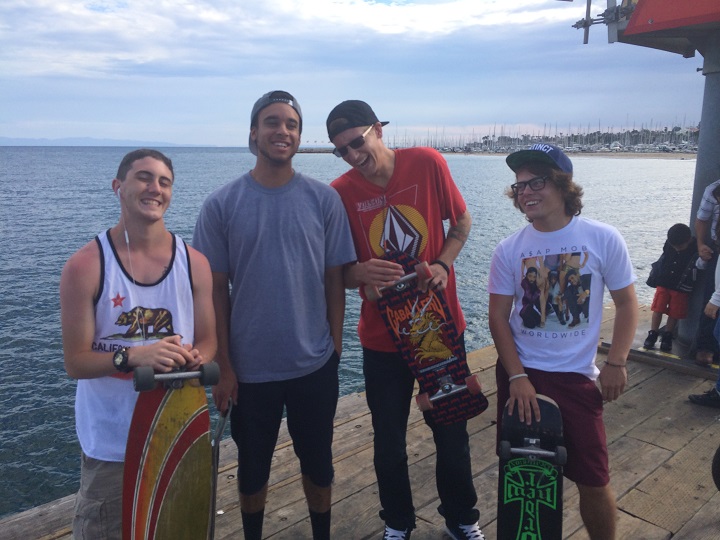 With such a large variety of drug rehabilitation centers that offer different types of treatment, choosing the best drug rehab center can be a daunting task. When searching for the best drug rehabilitation facility, it is important to research the options and consider what best fits the needs of the individual. Not all drug rehab facilities offer the same level of care nor do they all necessarily fit the unique needs of the individual in need of help. It is important to evaluate the options and choose one that best addresses individual needs and preferences.
How to Choose the best Drug Rehab Center for Your Loved One
Here are some critical components of treatment to ask about before deciding on the best program for yourself or a loved one. When speaking with the Admissions Counselor ask them questions and be sure that their program fits the needs of your loved one based on the elements below.
1. Determine the type of rehab center needed
There are a number of drug rehabilitation centers that offer different types of treatment depending on the needs of the client. While many advertisements for rehab centers feature tranquil scenery and luxurious amenities, those often come with the highest price tags. When choosing what type of treatment best suits an individual's needs, it is important to consider the nature of the addiction and the amount of intervention required.
Everyone's needs in recovery are different. The type of drug(s) abused and the duration and intensity of use may require an individual to enroll in a more intensive, long-term treatment facility. The main forms of rehabs available are:
Residential or Inpatient Treatment: This form of treatment requires clients to live at the treatment facility and undergo intensive therapies, daily. These programs often require a minimum commitment of 30 to 90 days. Twenty-four hours a day, seven days a week, inpatient treatment allows clients to focus solely on their recovery and work towards developing life skills that support sobriety in life after treatment.
Outpatient Treatment Although clients do not live at a facility, they are required to participate in a number of therapies regularly. This type of treatment provides more independence and focuses a great deal on relapse prevention and education. In outpatient treatment, clients have more mobility and flexibility and may return to their homes and maintain their employment. This form of therapy is not recommended for those who struggle with multiple addictions, have previously relapsed following treatment, or for those who struggle with co-occurring mental health disorders. Inpatient treatment may be more beneficial for those who need ongoing support, especially after completing a more intensive treatment program.
Sober living: This program typically follows an intensive treatment and allows clients to live in a community of other sober individuals. Sober living is a stepping-stone for many who have completed treatment, but are not ready to fully immerse themselves in independent living.
2. Evaluate the location
Once the proper kind of treatment has been determined, the individual should consider the location of the facility. For some, being close to family and other supportive influences can be beneficial in the recovery process. For some, being close to home is a barrier to sobriety. It is important to remove individuals who are recovering from drug and alcohol addiction from their enabling peers and environments. Considering location is especially important for individuals who are hesitant about recover. Being close to home may discourage them from staying in treatment. Numerous studies support the idea that the longer a person is in recovery, the more likely he or she is able to maintain sobriety and avoid relapse. Long-term addiction treatment centers are often the most successful choice for individuals in recovery.
3. Duration of treatment
In addiction treatment, the amount of time an individual spends in recovery can impact the effectiveness of treatment. Inpatient treatment generally requires a minimum of 30 to 90 days in rehab. The National Institute of Drug Abuse found that participants who stayed in treatment for at least 90 days had a lower rate of relapse than those who left early. Therefore, it is highly recommended that someone commit to a minimum of 90 days, greatly improving the effectiveness of treatment and successful, continuous sobriety afterward. Outpatient treatment programs may use many of the same therapy methods that an inpatient facility uses, but they allow clients to rehabilitate themselves without interrupting their daily lives. Generally, outpatient treatment programs require clients to meet with groups regularly and the frequency of participation decreases over time. This form of treatment is more often recommended for those who need additional support after completing a treatment program.
4. Individualized care
It is important in treatment to find a rehab center that caters to the client's specific needs. A client's background, nature of addiction and needs in treatment all vary from person to person. Identifying a treatment center that can address the unique needs of the individual makes the recovery process more effective and reduces the likelihood of relapse. Some rehab centers may even offer considerations around gender, age, culture and ethnicity. Working through recovery around others who share similar experiences often makes clients more comfortable and more likely to commit to their journey in sobriety.
Individual Therapy
Individual therapy is also an important component of offering individualized care. Drug and alcohol abuse is an individual experience that requires unique interventions to promote successful sobriety. It is important to provide individuals with treatment options that not only address addiction, but also the underlying causes and influences that led to the problem. A treatment center that also addresses co-occurring mental health disorders can improve the success of treatment. In addition, if an individual struggles with a more unique addiction, such as video game addiction or gambling, it is important that the treatment center is equipped to address his or her special needs.
5. Types of therapy
The best drug rehabilitation centers adjust a client's individual treatment plan as their needs change. Many drug rehabilitation facilities offer individual and group therapies for clients. In addition, some may engage with a 12-step program to aid in the recovery process. There are a number of treatment centers that offer dual-diagnosis therapy for those who may struggle with a co-occurring disorder as well. Some even offer experiential therapies that allow clients to receive therapeutic benefits in real-world situations.
6. Use of Mobile Devices
Many treatment centers will allow clients to have their cell phones and laptops at various points throughout the recovery process. In many cases, drug treatment centers will discourage access to these devices for a predetermined amount of time in the beginning stages of treatment. Often these devices are made available to clients after they pass an initial stage of treatment. Connectivity to a phone or laptop serves as a progress reward. Clients who abuse the privilege and use mobile devices as a means of connecting with negative influences and/or acquiring illicit substances will lose access and must earn their devices back through positive growth.
7. Privacy
Privacy is one of the greatest concerns when choosing a treatment program. It is important that clients are provided with a safe, secure environment in which to recover. It is equally important that all client information remain confidential. Drug treatment centers are bound by the Health Information Privacy and Portability Act (HIPAA) to protect all personal client information.
8. Support after treatment
Some treatment programs offer additional support following completion of an intensive rehabilitation program. Aftercare services are critical in assisting an individual's transition from recovery into independent living. Many of these services provide clients with additional therapies and support that are imperative in early independent sobriety. They may include sober living facilities, outpatient treatment, and alumni programs. Continued engagement with the sober community is incredibly helpful in the maintenance of long-term sobriety. For many, the relationships and support systems built in recovery last a lifetime, and continue to play an important role in sober living. Surrounding oneself with other sober individuals who have shared similar experiences can make sobriety easier to maintain. Continued support after treatment is also critical during the transitional period from a recovery facility back to the real world. This minimizes the likelihood of relapse and helps individuals adjust to life after treatment.
9. Preparation for life after treatment
The ultimate goal of rehab is to help an individual achieve sobriety and live a successful, independent life. Treatment centers that teach clients life skills – skills that support independence as well as healthy coping mechanisms to deal with stressors and triggers – are important to successful sobriety. Some treatment centers take recovery a step further by helping clients develop emotional intelligence, money management skills and educational plans to support a new, sober lifestyle.
Have questions about treatment for yourself or a loved one?
Call 877.634.7849 to speak with an admissions counselor.
Finding Long-Term, Comprehensive Treatment
There are a wide variety of long-term drug treatment centers that provide a number of therapies designed to help individuals overcome addiction and develop the skills necessary to support sobriety in life after treatment.
Sober College offers a comprehensive, sophisticated, and age-specific approach to treatment. Not only does Sober College address addiction and its underlying causes, the team of professionals at this facility also address the age-specific influences that encourage addiction in young adults. In addition, Sober College uniquely offers experiential therapies and on-site access to continued education in an effort to keep young adults connected to the real world, helping them revel in sobriety by celebrating their achievements throughout recovery.
If you're struggling to find the best fit for your child, give Sober College a call at 800.465.0142 or fill out a contact form. We'd love to hear about your child and their life to help you narrow down your search.
Sources
http://www.recovery.org/topics/choosing-the-right-addiction-recovery-programs/
http://www.rehabs.com/about/choosing-the-right-rehab/
http://archives.drugabuse.gov/NIDA_Notes/NNVol12N5/Study.html
http://www.bestdrugrehabilitation.com/blog/addiction/how-to-find-a-drug-rehab-center-that-is-best-for-you/