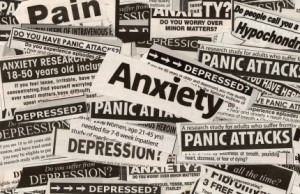 There are a variety of factors that can influence the development of mental health disorders.
In exploring what promotes the development of psychiatric symptoms, European researchers have found that high media use, low physical activity and reduced sleep can influence the development of depression and other mental health disorders in adolescents. Adolescents that fall into this group make up an "invisible-risk" group as many may not associate these behaviors with mental health problems.
The three risk factors can independently influence the development of certain psychiatric problems. High media use can create the illusion that others are happier and more successful in life. Many adolescents do not prioritize sleep; however, it is necessary for physical, mental and emotional health. With reduced sleep and low physical activity, body image may be affected and can compound negative feelings. The three together can create a vicious cycle in which one feels negatively towards themselves and believes that those around them are experiencing greater joy and success than they are.
hose that fall into the "invisible-risk" group may not be as overtly visible; however, they are at the same risk as those in typical high-risk groups, such as those who openly abuse alcohol and drugs. There are a wide range of factors that can influence mental health and symptoms do not present the same in everyone. It is important to identify risks and actively address influences that can encourage the development of mental health disorders.
Sources
http://psychcentral.com/news/2014/02/04/little-known-factors-may-impact-teen-mental-illness/65423.html