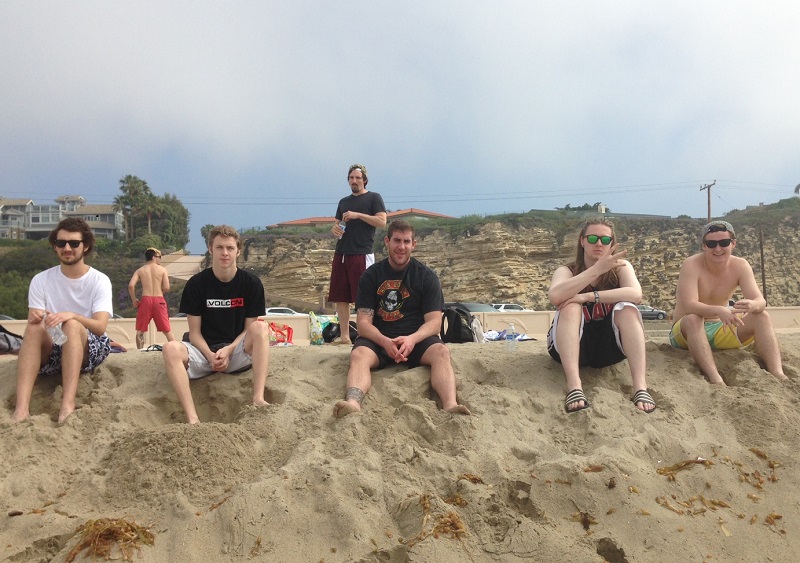 The treatment of addiction is an intricate process that may last anywhere from a few weeks to several months.
After successfully completing a treatment program, returning to daily life may be difficult. While treatment programs equip individuals with life skills and coping mechanisms to aid their transition back into the real world, returning to familiar environments and people with a new outlook and new goals can make it difficult to adjust. Addiction is a chronic disease that requires constant maintenance and lifestyle changes to manage. For many, the initial transition back into normal life without the constant support of a treatment program can be stressful. In order to readjust to life after treatment, there are several steps an individual can take it to make the ordeal less stressful and help maintain their sobriety.
Evaluate the environment. For many, leaving a drug rehab program means returning to a familiar home environment. In some cases, this is not problematic, but for others, returning to familiar streets and neighborhoods may bring with it a plethora of triggers, especially if the environment played a significant role in the development of addiction. Familiar locations and faces may trigger memories associated with substance abuse and create powerful cravings that some may be unable to resist. This is especially true in cases in which individuals return to home environments that include a substance user. If the home is a place of drug and alcohol use, relapse is more likely to follow. Moving to a new environment can be impactful, providing individuals with new opportunities to explore and develop. A new neighborhood may provide a safer environment that diminishes exposure to drugs and alcohol and helps individuals push out negative memories that can produce triggers. Click here to learn more about how sober living can help with this transition.
Find new sober friends. Friends and peers can often trigger substance abuse. Those who spend time with others who abuse drugs and alcohol are far more likely to abuse illicit substances. Many relationships are built on a shared interest in acquiring and abusing drugs and alcohol, making them unhealthy while increasing temptation. Finding sober friends is critical to the recovery process. Sober friends can help an individual find fun and engaging activities without drugs and alcohol. Many times, developing friendships with others who have gone through the recovery process is beneficial. These individuals can more readily relate to the experiences of one another and can support each other's continued recovery process. Click here to learn more about out alumni program and how it can help prevent relapse after treatment.
Find support. The recovery process is a never-ending process that requires constant maintenance in order to retain sobriety. Engaging in follow-up appointments with counselors or support groups helps to cope with triggers and stressors, develops goals for the future, and strengthens life skills. It may be tempting to pass on formal meetings in favor of talking with friends and family, but support groups can provide additional benefits that casual conversation cannot. Meetings provide a safe place to discuss recovery with others who share similar experiences. They can serve as a place for inspiration and tranquility.
Take care of your mental health. Returning to the routine of work or school can be stressful and hectic. It is easy to focus on negative feelings and develop cravings for drugs and alcohol to help you cope. Rather than focusing on the negative, making time for positive activities can help reduce stress and improve mood. Whether it's engaging in meditation or participating in social activities, finding relaxing, positive activities to break up your routine can have a profound effect on recovery. Exercise is another highly recommended activity for individuals looking to boost their mood. It is a great way to reduce stress and releases endorphins that can improve mental health. Going for a walk, swimming, or playing sports are just some of many activities an individual can do to feel healthier, stronger, and better.
Be aware of signs of relapse. In an ideal world, completing a treatment program would be the end of addiction, but for many, relapse is a part of the recovery process. Approximately 40 to 60 percent of individuals will relapse at least once following addiction treatment. This does not mean that treatment was not successful; it simply means that an individual may require more lifestyle changes in order to continue maintaining successful sobriety. Being aware of your triggers can help reduce the likelihood of relapse. Feelings of sadness, loneliness, and isolation may be triggers for some, while experiencing a sense of invincibility may be a catalyst for others. Friends and family members can help you stay alert for signs of potential relapse and can be an excellent resource if you feel it may be imminent. Do not be afraid to ask for help and do not hesitate to engage with resources if you relapse. Relapse is not a sign of failure and many will go through it. Do not give up on achieving sobriety again and consider engaging with a more intensive treatment program if needed.