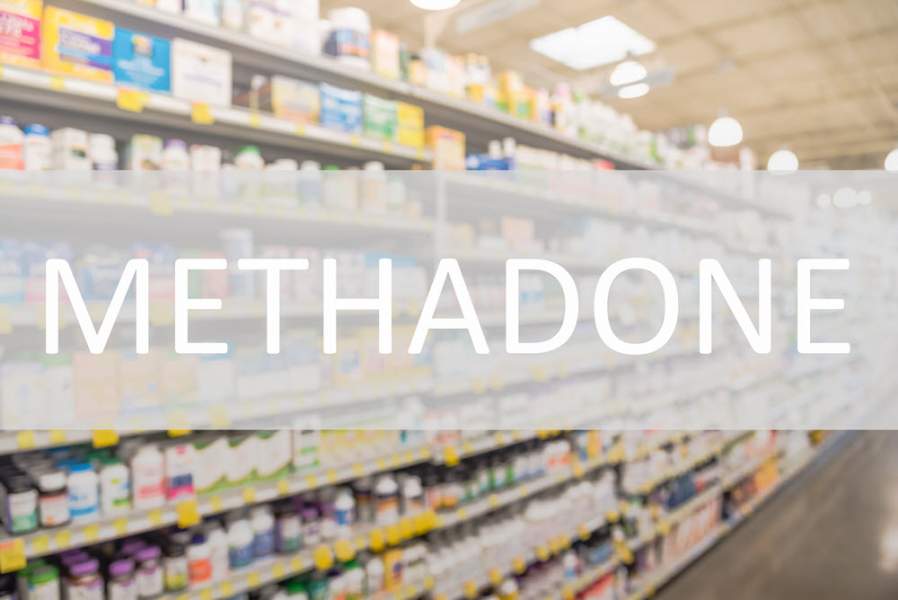 Opioid addiction often requires medication-assisted treatment in order to improve the success of withdrawal and jump-start the recovery process. Methadone is one of several medications available that can help people stop using opiates. However, it also has its own addiction risks, problems, and withdrawal symptoms. Methadone is an opioid itself, but it works by reducing physical withdrawal symptoms, minimizing cravings, and blocking the euphoric effects of opioids.
When taken as prescribed, methadone is effective and safe to use in treatment, but it does have the potential to be abused. Although it may not produce the high of other opioids such as heroin, it can produce side effects that many desire. Because it is not as potent, those who abuse it may compensate by consuming larger doses to experience side effects.
What are the Symptoms of Methadone Withdrawal?
Methadone can cause numerous short-term and long-term side effects. While the symptoms are less intense compared to opioids such as heroin, the side effects last much longer.
Short-term side effects of methadone use include:
Sedation
Drowsiness
Relaxation
Euphoria
Nausea
Respiratory depression
Methadone causes a person to become lethargic and slows down reactions. In some cases, people may experience mood swings that may range from depression to mania. Over a long period of use, methadone can cause other health implications including heart problems and impaired judgement.
Methadone abuse can also lead to overdose. Symptoms of an overdose include:
Low blood pressure
Nausea
Vomiting
Twitching
Bluish fingernails and lips
Difficulty breathing or swallowing
Coma
Methadone Withdrawal Symptoms Timeline
Withdrawing from methadone may require various stages of treatment. Because it creates a physical dependence, a person may need to gradually reduce use in order to minimize the effects of withdrawal symptoms. Methadone withdrawal shares many commonalities with other forms of opioid withdrawal, but it is less likely to lead to life-threatening consequences. Withdrawal can be incredibly uncomfortable or distressing, which may lead to relapse. This makes medically-supervised detox imperative to success.
Because methadone is a long-lasting drug, withdrawal symptoms may not begin to manifest as quickly as they would with other opioids. Typically, methadone withdrawal symptoms may not begin to surface until as long as 30 hours after last use.
The first symptoms that begin to surface are often acute in nature. They may include:
Sweating
Stomach cramps
Goosebumps
Diarrhea
Nausea
Vomiting
Agitation
Anxiety
Insomnia
Acute withdrawal symptoms may last as long as 21 days. In some cases, additional symptoms may surface which are associated with post-acute withdrawal syndrome (PAWS). The symptoms below can last for months, and may require additional forms of treatment to address:
Depression
Irritability
Sleep problems
Anxiety
Do you know someone struggling with methadone or opiate addiction?
Call 800.465.0142 to speak with an admissions counselor today.
Methadone Alternatives
There are other medications that may be used in treating opioid addiction. Suboxone and naltrexone are two popular medications. Because methadone can be addictive, these medications are promising alternatives.
Suboxone
Suboxone contains both buprenorphine and naloxone. Methadone works by binding to receptors in the brain and activating them, which can produce feelings of euphoria. Compared to methadone, the combination of these two ingredients only partially activates receptors, while simultaneously blocking the effects. This means a person can experience relief from withdrawal symptoms while gradually tapering use of the drug.
While suboxone is safer than methadone, the drug still has the potential to be abused because it still activates receptors. It is generally less addictive than methadone and use of the medication is less likely to lead to an accidental overdose; however, if taken in any way other than prescribed, it is possible to overdose.
Naltexone
Naltrexone works differently than suboxone. Rather than partially activating receptors in the brain, it binds to receptors and completely blocks the effects of opioids. If a person were to use an opioid drug while on naltrexone, they would experience no high. Therefore, it is less likely to be misused than other medications.
While naltrexone appears to be the most promising medication to use in opioid addiction overall, it does come with some risk. Using opioids while on naltrexone may be lethal because it blocks the effects of the drug, making a person likely to use incredibly high doses. Naltrexone can also lower a person's tolerance to opioids, making it easier to overdose should relapse occur.
How to Stop Methadone Withdrawal Symptoms
Unfortunately, because methadone is used to help a person detox from opioid addiction, using other medications to treat methadone addiction may not be advisable. Following withdrawal, other medications such as naltrexone may be used to block the effects of opioids, but there are other methods to minimize the symptoms of withdrawal.
One of the most common methods used in methadone detox is weaning or tapering. Rather than suddenly ceasing use, clients are gradually given smaller doses of the drug. Towards the end of this process, withdrawal symptoms may be more intense, making medical supervision critical in reducing the risk of relapse.
In some cases, rapid or ultra-rapid detox may be available for those looking for a faster withdrawal period. This method uses medications such as naltrexone to start withdrawal, and other medications such as benzodiazepines to treat symptoms. While the detox period is shortened, it is not proven to be better or safer because of the risk of additional side effects.
Cravings will be a factor throughout recovery, making it critical to develop methods of overcoming them. Following detox, it is important to continue treatment through a rehab center. Detox does not generally work well as a stand-alone treatment method. Treatment programs can connect clients with valuable resources that can help them manage sobriety effectively.
Dealing with Methadone Withdrawal: Getting your Child the Help They Need
Our trained professionals can help your child cope with the scary and sometimes painful effects of methadone withdrawal. Give us a call at 800.465.0142 or fill out a contact form to learn more about our program's approach to detoxing from opiates, or continue reading to understand treatment options for opiate addiction, such as methadone.
Sources
https://drugabuse.com/library/the-effects-of-naltrexone-use/
https://drugabuse.com/library/methadone-withdrawal/
https://drugabuse.com/library/the-effects-of-methadone-use/
https://americanaddictioncenters.org/methadone-addiction/clinic-facts/