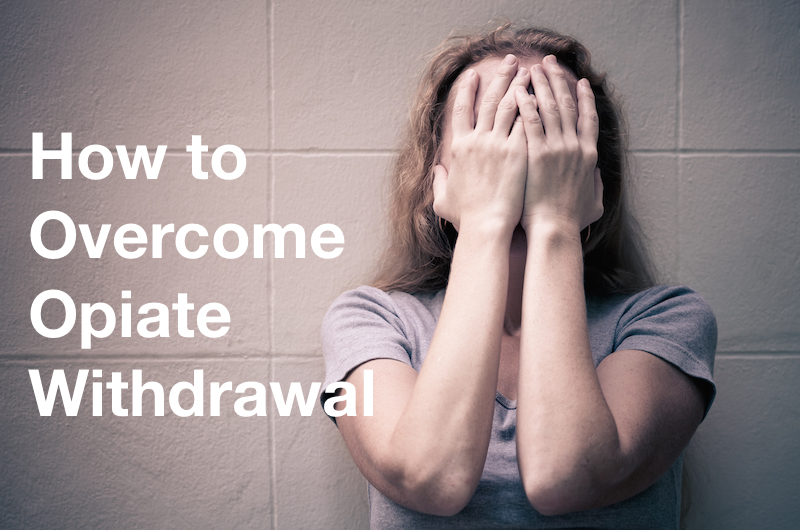 In 2010, more than 12 million people in the United States reported having used prescription painkillers for non-medical purposes, with many eventually "graduating" to heroin.
Misuse of opiates can quickly lead to dependency, with many users experiencing difficult withdrawal symptoms that range in severity based on the level of dependence and duration of use. For this reason, abstaining from opiate abuse is incredibly difficult, especially when some withdrawal symptoms produce severe health complications, including long-term conditions that may include emotional or behavioral issues. Going through withdrawal alone can be dangerous without medical intervention, making it critical for a safe, effective detox process before abruptly stopping opioid use.
First…What are Opiates?
Opiates are a class of drugs used to treat pain. Derived from opium, which comes from the poppy plant, they are known by a variety of names including opioids and narcotics. Opiates include Codeine, Vicodin, hydrocodone, morphine, oxycodone (Oxycotin and Percoset), hydromorphone, and fentanyl. Some illicit substances such as heroin also contain opium, and while opiates are used to treat chronic ailments, they're also incredibly addictive, which makes misuse of the substance dangerous and potentially life-threatening.
Overcoming Opiate Withdrawal Symptoms
Since withdrawal from opioids is dangerous, it is recommended that an individual get help from an opiate addiction treatment center before going through the process. For many, the safest way to withdraw from opioids is through a detox facility. In this environment, an individual's condition can be monitored, ensuring that the process is as safe and comfortable as possible. This also provides an individual with immediate assistance and treatment if more dangerous complications arise.
Methadone: Methadone is used to suppress withdrawal symptoms and block the effects of other opioids, which helps reduce cravings. This medication is only available in a small number of clinics because of its high potential for abuse if taken incorrectly, and it must be taken daily in order to be effective.
Naltrexone: Naltrexone works to block the effects of opioids, including those that are euphoric and pain-relieving. While this is effective, it does not suppress withdrawal symptoms or cravings, which may make individuals less likely to take the medication regularly as it is prescribed.
Buprenorphine: This medication works more effectively than both Methadone and Naltrexone because it suppresses withdrawal symptoms and cravings while simultaneously blocking the effects of opioids. It has a lower risk than Methadone for abuse and dependence, but it can still produce a mild high.
Suboxone: This medication is a combination of Buprenorphine and Naltrexone. Suboxone is popular because it reduces the likelihood of abuse. In some cases, individuals may attempt to dissolve Buprenorphine and use it intravenously because it can produce a mild high; however, Naltrexone reverses the effects of Buprenorphine. This medication is available in many clinics and can be prescribed to take at home. Suboxone use should be monitored, however, because the drug does have the potential to be misused and if stopped suddenly, it is known to produce withdrawal symptoms.
While some may ignore the potential risks and choose to detox at home, in many cases severe withdrawal can create an aversion to food and liquids. This can lead to additional complications such as dehydration, which can make an at-home withdrawal impossible and medical intervention necessary. Due to the compulsive nature of opioid addiction, an unsupervised withdrawal can lead to full relapse and potential binging. Many detox facilities use medications to alleviate withdrawal symptoms and make the process more comfortable, making it the best option for recovery.
If you or someone you know are in need of opiate addiction treatment or help finding a detox facility, give us a call at 877.628.1157.
Signs of Opiate Addiction
Over time, use of opiates causes the body to become desensitized to their effects. In order to produce the same sensations, individuals must use more of the substance, leading to dependency. Long-term use of opiates can cause changes to the structure of brain cells, which can cause them to stop functioning properly without the drug. Opioid abuse can lead to a number of withdrawal symptoms. Initial withdrawal symptoms unclude restlessness, anxiety, sleepiness, muscle aches, tearing eyes, and a runny nose. More severe withdrawal symptoms may include diarrhea, abdominal cramps, nausea, rapid heartbeat, and vomiting.
Withdrawal from opioids can be extremely uncomfortable and symptoms can last between one week and one month. Emotional symptoms, such as anxiety, insomnia, and low energy can last for several months.
Tolerance to opioids develops quickly because the drugs produce a sense of euphoria that is addictive. As tolerance builds and an individual abuses more of the substance in order to achieve the same effects, the tolerance to the drugs' dangerous side effects also increases. This is one of the most common causes of overdose in opioid users. Individuals will often overdose on the substance by mistake because they are trying to produce the same euphoric effects they used to experience. In many cases, this leads to death due to cardiac or respiratory arrest.
Sources
http://www.addictionsandrecovery.org/opiates-narcotics-recovery.htm
http://www.healthline.com/health/home-remedies-opiate-withdrawal#HomeWithdrawal4