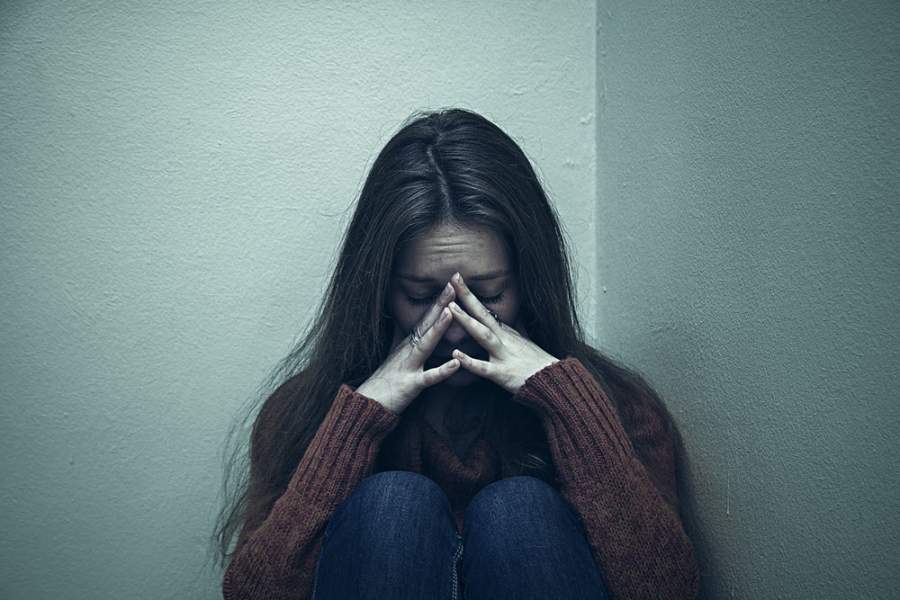 In 2014, more than 15 million people in the United States reported having used prescription painkillers for non-medical purposes, with many eventually "graduating" to heroin. Misuse of opiates can quickly lead to dependency, with many users experiencing difficult opiate withdrawal symptoms that range in severity based on the level of dependence and duration of use. For this reason, abstaining from opiate abuse is incredibly difficult, especially when some withdrawal symptoms produce severe health complications, including long-term conditions that may include emotional or behavioral issues. Going through withdrawal alone can be dangerous without medical intervention, making it critical for a safe, effective detox process before abruptly stopping opioid use.
Continue reading to learn more about the different stages of opiate withdrawal, the opiate withdrawal timeline, the psychological effects of opiate withdrawal, and how to overcome opiate withdrawal symptoms.
First…What are Opiates?
Opiates are a class of drugs used to treat pain. Derived from opium, which comes from the poppy plant, they are known by a variety of names including opioids and narcotics. Opiates include Codeine, Vicodin, hydrocodone, morphine, oxycodone (Oxycotin and Percoset), hydromorphone, and fentanyl. Some illicit substances such as heroin also contain opium, and while opiates are used to treat chronic ailments, they're also incredibly addictive, which makes misuse of the substance dangerous and potentially life-threatening.
Opiate Withdrawal Symptoms: Understand the Stages
Opiate withdrawal symptoms vary from person to person depending on individual circumstance. Although the duration and severity of symptoms can range, many experience similar physical and mental symptoms. Withdrawal from opiates can be extremely uncomfortable and potentially dangerous, making it incredibly important to enlist the help of medical professionals before starting the process.
Withdrawing from opiates usually involves several phases. In early withdrawal, some symptoms a person may experience include:
Agitation
Trouble sleeping
Anxiety
Sweating
Hypertension
Fever
Runny nose
Muscle aches
Increased heart rate
Within 72 hours, many will experience the following withdrawal symptoms; however, they can last more than a week in some cases:
Diarrhea
Goosebumps
Nausea
Vomiting
Drug cravings
Stomach cramps
Depression
Shakiness
Are you or your loved one in need of opiate addiction treatment?
Call 800.465.0142 to speak with an admissions counselor.
When do Symptoms Start? Opioid Withdrawal Timeline
Depending on the severity of addiction, opiate withdrawal symptoms can vary greatly. Short-acting opiates cause withdrawal symptoms within 6 to 12 hours of last use, while long-acting opiates can cause them within 30 hours of last use. Regardless of what type of opiate is abused, withdrawal symptoms increase in severity and peak within 72 hours of a person's most recent dose.
Withdrawal symptoms may last for more than a week, but this varies largely from person to person. The duration of use, dosage, and other factors can all play a role in the severity of long-lasting symptoms. Cravings and some long-lasting withdrawal symptoms, such as depression, may be nearly impossible to manage without professional intervention. Following initial detox and withdrawal with a transfer to treatment can reduce the risk of relapse.
Psychological Effects: Opiate Withdrawal Depression Timeline
While many of the withdrawal symptoms that are experienced are physical in nature, several psychological effects may also be experienced and can last for months. Depending on the duration of use, dosage, and other factors such as the presence of a mental health disorder, psychological symptoms can be just as difficult to manage as physical withdrawal symptoms.
Some symptoms that may be experienced include:
Depression
Anxiety
Insomnia
Irritability
Fatigue
In some cases, these mental health conditions may have existed prior to substance abuse, but in other cases, it can develop as a result of use. Mental health conditions can cause a person to relapse due to a desire to self-medicate. This often worsens the condition and exacerbates addiction. The frequency and severity of these symptoms make it critical for a person to transition into treatment following detox. Without the proper tools to cope with mental health conditions, many find themselves experiencing relapse and difficulty achieving sobriety.
Mental health symptoms may be temporary or may last a lifetime. Treatment following detox can help a person better manage the psychological effects of addiction and live a healthier lifestyle. Developing healthy coping mechanisms and life skills to support sobriety can make recovery an easier process.
Which Opiate Withdrawal is the Worst?
Opioid drugs are some of the hardest substances to quit due to the nature of withdrawal symptoms and the potential complications that may arise. Much of the withdrawal experience is based on individual circumstances that include:
What drugs and/or combinations of substances are being used
The dosage/potency of the drug
The frequency of use
The total amount of time a person has been using drugs
A person's physical or mental health status
Opioid withdrawal symptoms evolve and change over time. In addition to the varying withdrawal symptoms that may be experienced, other indirect challenges may arise through detox and recovery. Many who are recovering from opiate addiction experience severe depression and intense cravings, especially in early recovery. Using opioids again after starting detox or binging due to cravings can put someone at a high risk for a fatal overdose. This is largely due to the fact that tolerance decreases significantly once a person begins abstaining from use. Many who relapse will immediately resume old habits which can lead to dangerous outcomes.
Overcoming Opiate Withdrawal Symptoms
Since withdrawal from opioids is dangerous, it is recommended that an individual get help from an opiate addiction treatment center before going through the process. For many, the safest way to withdraw from opioids is through a detox facility. In this environment, an individual's condition can be monitored, ensuring that the process is as safe and comfortable as possible. This also provides an individual with immediate assistance and treatment if more dangerous complications arise.
Methadone:

Methadone is used to suppress withdrawal symptoms and block the effects of other opioids, which helps reduce cravings. This medication is only available in a small number of clinics because of its high potential for abuse if taken incorrectly, and it must be taken daily in order to be effective.

Naltrexone:

Naltrexone works to block the effects of opioids, including those that are euphoric and pain-relieving. While this is effective, it does not suppress withdrawal symptoms or cravings, which may make individuals less likely to take the medication regularly as it is prescribed.

Buprenorphine:

This medication works more effectively than both Methadone and Naltrexone because it suppresses withdrawal symptoms and cravings while simultaneously blocking the effects of opioids. It has a lower risk than Methadone for abuse and dependence, but it can still produce a mild high.

Suboxone:

This medication is a combination of Buprenorphine and Naltrexone. Suboxone is popular because it reduces the likelihood of abuse. In some cases, individuals may attempt to dissolve Buprenorphine and use it intravenously because it can produce a mild high; however, Naltrexone reverses the effects of Buprenorphine. This medication is available in many clinics and can be prescribed to take at home. Suboxone use should be monitored, however, because the drug does have the potential to be misused and if stopped suddenly, it is known to produce withdrawal symptoms.
While some may ignore the potential risks and choose to detox at home, in many cases severe withdrawal can create an aversion to food and liquids. This can lead to additional complications such as dehydration, which can make an at-home withdrawal impossible and medical intervention necessary. Due to the compulsive nature of opioid addiction, an unsupervised withdrawal can lead to full relapse and potential binging. Many detox facilities use medications to alleviate withdrawal symptoms and make the process more comfortable, making it the best option for recovery.
Opiate Withdrawal Can Be Scary But Losing Your Child Is Scarier
Learn more about opiate addiction treatment to get an idea of what your child's day-to-day would look like in the beginning stages of recovery. Give Sober College a call at 800.465.0142 or fill out a contact form to learn more about our detox with long-term rehab services.
Sources
http://www.addictionsandrecovery.org/opiates-narcotics-recovery.htm
http://www.healthline.com/health/home-remedies-opiate-withdrawal#HomeWithdrawal4