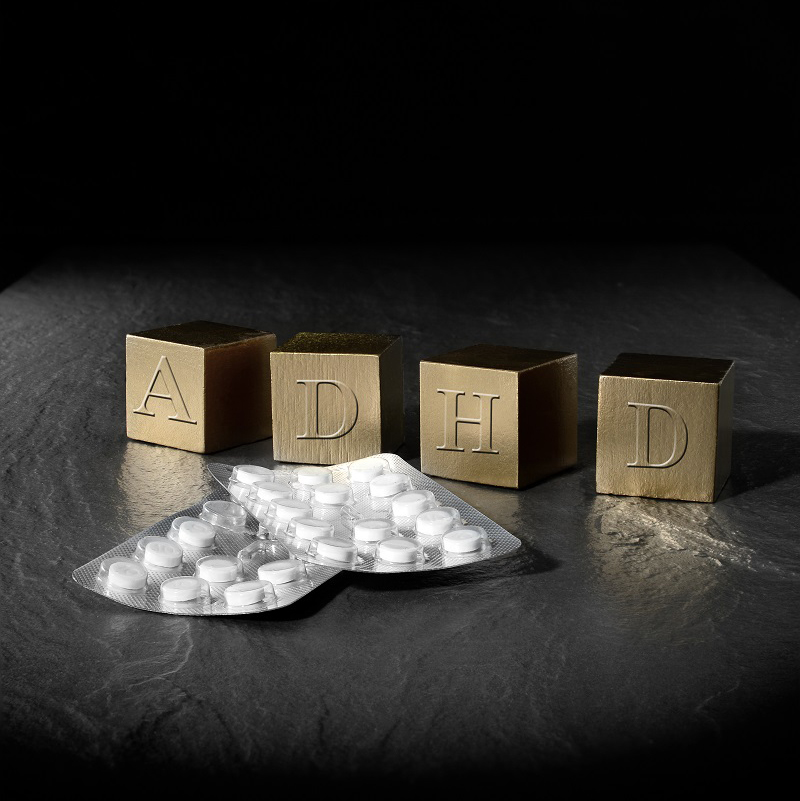 Approximately one in ten children in the United States are diagnosed with attention deficit hyperactivity disorder (ADHD). Stimulant medications are often prescribed to treat ADHD, and while this may sound counterintuitive, these medications improve concentration and reduce impulsive behavior, allowing individuals to focus more easily on tasks.
There are a number of medications available to treat ADHD, but Ritalin and Adderall are the two most commonly prescribed. While both are effective in treating ADHD and have similar efficacies, what are the differences between Adderall and Ritalin and how should they influence your choice to use one or the other?
What is Ritalin?
Ritalin is one of the most commonly prescribed medications for the treatment of ADHD and is also used to treat narcolepsy. In some instances, it may be used for the treatment of obesity and depression.
Ritalin contains methylphenidate, which is a psychostimulant that acts directly on the central nervous system. It primarily boosts the activity of neurotransmitters at the prefrontal cortex, which is the part of the brain responsible for maintaining focus, attention, and impulse control. Since it targets the part of the brain specifically, it does not affect the parts of the brain that control arousal and addiction.
Although it does not target these parts of the brain, Ritalin does have the potential to be abused, especially when taken in any way other than how it is prescribed. But Ritalin is over 70% effective in treating ADHD, especially when combined with other treatments and therapies.
What is Adderall?
Adderall is known to be just as effective as Ritalin in treating symptoms of ADHD. The medication contains four related amphetamine salts which act as psychostimulants on the central nervous system. Adderall is available in both an instant and extended-release formulas and has become slightly more popular than Ritalin in recent years due to the facts that it is stronger and its effects last for a longer period of time. Since Adderall contains amphetamine salts, there is a higher potential for abuse and while both medications reduce the user's appetite, this side effect is more prominent in Adderall. This further increases its potential for abuse among those looking for a weight loss method. Learn more about Adderall Abuse in the United States.
Ritalin vs Adderall Side Effects
Both Adderall and Ritalin can produce side effects including:
Nausea
Vomiting
Loss of appetite
Anxiety
Insomnia
Migraines
Agitation or feeling jittery
Skin rashes
While Adderall is considered more addictive, Ritalin can produce more adverse effects, particularly in long-term use.
Adderall-specific serious side effects include:
Increased blood pressure
Irregular heart rate
Sudden cardiac arrest
Ritalin-specific side effects include:
Psychosis
Numbness or tingling
Long-term use may reduce the efficacy of treatment and worsen symptoms. Learn more about stimulant addiction symptoms.
Ritalin Vs. Adderall Dosage
Both medications are available in short-acting and long-acting formulations. Differences in dosage for Ritalin and Adderall are slight, but can explain why Adderall is more commonly prescribed than Ritalin.
Ritalin can be dosed in a few different forms including:
Instant release
Sustained release
Long-acting
Adderall is only available in:
Instant release
Extended release
Ritalin Vs. Adderall High
Both Ritalin and Adderall are central nervous system (CNS) stimulants. that increase the brain activity of norepinephrine and dopamine, speeding up the transmission of electrical and chemical signals throughout the body. This can produce a high that consists of feeling energetic, confident and euphoric.
There aren't many differences between the high experienced for Ritalin vs. Adderall because their effects on the brain are very similar. However, given the higher dosage options available for Adderall and the fact that it is longer-acting, this can translate to feelings of a stronger high.
Ritalin Vs. Adderall Weight Loss
Both Adderall and Ritalin are frequently abused by recreational users as a means to lose weight due to the common side effect of decreased appetite. However, long-term abuse of stimulants like Ritalin and Adderall are not only a sustainable form of weight loss, but can quickly turn into an addiction and result in physical damage to the body.
Long-Term Symptoms of Adderall And Ritalin Abuse
When an individual abuses stimulants for a long period of time by taking more than they are prescribed, they can experience detrimental physical side effects including:
Slurred speech
Dizziness or vision changes
Weakness and numbness of extremities
Rashes such as hives, peeling or blistering skin
Mood swings including paranoia, mania or aggression
Seizures
While Adderall has a higher potential for addiction, both medications are popularly misused by those looking to improve concentration and are often abused by college students who use them as "study drugs".
Students who become addicted to study drugs in their efforts to succeed in school may have a difficult time giving up time in class to get substance abuse treatment. Facilities that incorporate college classes into their treatment can be extremely successful for those who want to continue their education and learn to stop abusing stimulants. Learn more about treatment centers that incorporate college and rehab.
Bottom Line: Ritalin Compared to Adderall
Despite their differences, many studies conclude that neither Adderall nor Ritalin necessarily work better than the other and the effectiveness of treatment is dependent on the individual. Adderall tends to be favored more in long-term treatment of ADHD symptoms due to its ability to alleviate symptoms at lower doses, as well as its longer duration.
If you suspect someone you know has been abusing stimulants like Ritalin or Adderall, it's in their best interest to look into treatment options. Since ADHD management is typically how individuals first come into contact with the drugs, it's important to find treatment that is prepared to address mental health and addiction simultaneously. Learn how to find a dual-diagnosis treatment center.
Sources
http://www.diffen.com/difference/Adderall_vs_Ritalin
http://www.progressivehealth.com/ritalin-adderal.htm
http://www.healthline.com/health/adhd/adderall-vs-ritalin#WhichOne?4