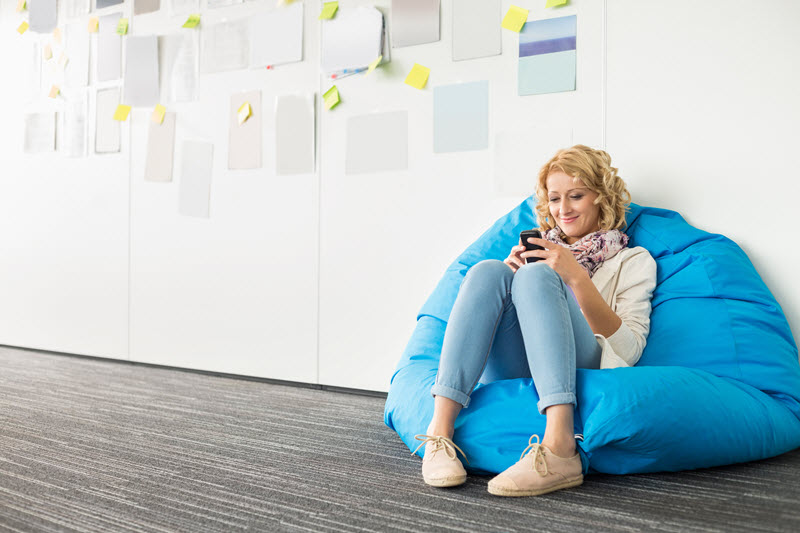 The world of recovery is evolving. As technology expands and grows, new tools are being implemented in recovery programs to help better monitor and assist those during times of need. The introduction of recovery apps has revolutionized the way doctors and caregivers interact with clients and help them achieve sobriety.
Countless apps have been created to assist during various stages of recovery. Some apps work to help clients easily access support based on their location, while others help clients connect instantly with their recovery team via video chat. There are applications to help clients manage their recovery steps and others that provide daily motivational or inspiring messages. There's an app for virtually anything someone may need in recovery, and more tools are becoming accessible every day.
Types of Recovery Applications Available
Apps used in recovery can include numerous features to help clients manage their sobriety. They may include features like sobriety trackers, quick access to nearby meetings, and educational resources. While recovery apps can enhance a person's experience, they cannot replace the effectiveness and helpfulness of actual recovery programs.
Some popular applications include:
Twelve Steps – The Companion:

This was one of the first recovery apps. In addition to the book of Alcoholics Anonymous (AA), the application includes other tools to keep people motivated and focused. Daily meditations, a sobriety calculator, and an AA meeting finder make it easier for members to manage their recovery.

AA Speakers:

This application features a collection of over 300 audio recordings from people speaking at AA meetings. With the touch of a button, users can play recordings at any time. This can be especially beneficial during trying times in which a person may need additional support from encouraging words.

Mindfulness Meditation:

This app helps users break away from their day and set aside time to meditate. The use of scheduled breaks allows people time to relax and de-stress. Often times, stress can trigger a person to resort to using substances to escape or self-medicate. Meditation is a healthy alternative that helps people refocus their energy and encourages a positive outlook.

Sober Grid:

Sober Grid is a social networking app designed to connect the sober community. Users may choose to stay anonymous, but can still connect with others, share stories, ask questions, and get help. The geosocial search tool helps users connect with other sober people in the local area. If a person is going through a tough time, they may use the "Burning Desire" button to highlight their profile red. This signals to other users that a person is in need of support.

iPromises:

iPromises helps users by keeping them connected and aware. In addition to integrating "trigger alerts" to warn about the risks of relapse, users can also find a list of AA sponsors and a directory of AA phone numbers for meetings across the United States and Canada. Users can also track their progress through their app. Seeing their own progress develop over time can be incredibly motivating in continuing sobriety management.

My Sober Life:

This application is specifically designed for people between the ages of 12 and 25. Using the principles of 12-step programs, this application was developed with the help of young adults who successfully achieved sobriety. Users receive daily motivational messages in addition to managing their sobriety counter. They can set and track goals, find local meetings, and utilize educational tools created by experts. The program also introduces another level of individuality through its ability to help young adults identify their obstacles in a trend tracker. As users overcome these obstacles, they can earn in-app power-ups.
While recovery applications are by no means a replacement for treatment programs, they provide people with a new set of tools to use in managing sobriety. In a way, these applications introduce many to a type of independence in monitoring their own recovery and a sense of ownership in finding ways to connect with support groups and sober peers. The introduction of technology in the recovery world provides people with an additional level of support that can reach them anytime, anywhere. Regardless of location or time of day, recovery apps can be there and provide support with the push of a button.
Struggling with sobriety?
Call 800.465.0142 to speak with an admissions counselor.
Resources
https://www.mentalhelp.net/articles/apps-to-help-you-cope-with-addiction/
http://www.castlecraig.co.uk/blog/11/2015/12-addiction-recovery-apps