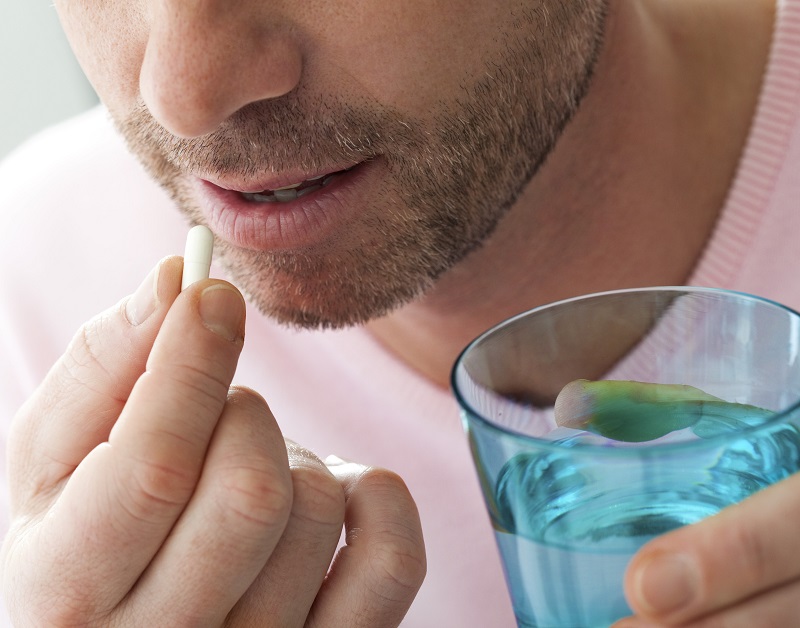 There are a number of different ways to treat substance abuse.
Often, the most effective means of addressing addiction is through a holistic approach that integrates multiple methods into a single treatment plan. Some of the most common methods of treating addiction include the use of 12-step programs and abstinence to achieve sobriety, but more recently, the use of medication-assisted treatment (MAT) has become more common thanks to increased availability of prescription drugs that can alleviate withdrawal symptoms and help an individual maintain sobriety.
Some addictions, such as opioid and alcohol addiction, have influenced the use of medications in addiction treatment because of the severity of the effects the individuals experience in trying to achieve sobriety. In many cases, these addictions produce painful—and sometimes dangerous—withdrawal effects that require an individual to completely change their thinking, behavior, and environment in order to support a sober lifestyle. Medication-assisted treatment can alleviate many of the withdrawal symptoms and reduce cravings, helping an individual focus on recovery and move forward.
Resistance to Using Medication for Addiction Treatment
Medication-assisted treatment is resisted by some treatment facilities for a number of reasons. Some of this resistance is due to the nature of the treatment program and the access they have to prescribing providers. For instance, 12-step programs may not have access to prescribing physicians like other treatment facilities. Likewise, not all individuals in these programs have access to a psychiatrist, which can make those programs and individuals less likely to support or use medications during treatment. Similarly, some programs may lack the guidance they need to integrate medication treatment into their treatment methods, and clients often times need supportive counseling while using medications in their treatment plan. Additionally, because medication use in treatment is relatively new compared to more "traditional" forms of treatment, many clients are not aware of the option. Use of medication-assisted treatment could increase if more clients were aware of the option and actively requesting it.
Another common reason for resistance is the belief that medications are a substitute for the substance abused and individuals are simply "trading one addiction for another". While it is true that some medications have a high risk for abuse when used in any way other than how they are prescribed, many medical professionals recommend they be viewed in the same scope as any other medication used to treat chronic disease. Since these medications effectively reduce symptoms of substance abuse, they are beneficial in the treatment of addiction. Even in cases of medications that have the potential for abuse, individuals still benefit from these medications in a number of –for instance, they are no longer using illicit substances or engaging in risky behaviors to obtain those substances.
Despite these resistances to medication use in treatment, with professional assistance and structure, medications can be another effective component of addiction treatment.
Click here to learn more about Sober College's innovative approach to dual-diagnosis addiction treatment.
Medications Used in Addiction Treatment
There are a variety of medications that are commonly used in the treatment of addiction. While many of the current medications available are used as options for opioid addiction treatment adn alcoholism recovery, some are being studied to see if they can assist with other types of addictions, and more medications are pending approval by the FDA. Some medications currently available for addiction treatment include:
Methadone: Methadone is one of the first medications introduced to treat opioid addiction. It is a full opioid agonist, which means it suppresses withdrawal effects, blocks the effects of other opioids, and reduces cravings by fully activating the opioid receptors. This medication is only available in a small number of clinics and must be taken daily in order to be effective; however, it has a high potential for abuse if taken incorrectly.
Naltrexone: This medication is used for both opioid addiction and alcohol addiction. It is an opioid antagonist, which means it blocks the euphoric and pain-relieving effects of drugs like heroin and other opioids. Naltrexone has also been effective in reducing alcohol consumption, the effects of alcohol, and cravings. This medication does not have addictive properties, does not build tolerance over time, and does not lead to physical dependence. While these are positive qualities, Naltrexone does not suppress withdrawal or cravings, which can make individuals less inclined to take the medication daily. Additionally, individuals must not use any opioid drug for two weeks before taking it, and the risk of overdose is increased substantially if an individual relapses after beginning use of this medication.
Buprenorphine: This medication was approved by the FDA in 2002 and has numerous advantages over Methadone and Naltrexone. This medication suppresses withdrawal symptoms and cravings, while simultaneously blocking the effects of opioids for at least 24 hours. It also does not produce euphoric feelings and has a lower risk for abuse, dependence, and side effects. This medication is often prescribed in conjunction with Naltrexone to further reduce its potential for abuse.
Acamprostate: This medication is more commonly known by its brand name Campral. Approved by the FDA in 2004 for treatment of alcohol abuse disorders, this medication normalizes alcohol-disrupted brain activity. By doing this, Campral is effective in reducing cravings for alcohol and minimizing the effects of withdrawal symptoms.
Disulfiram: More commonly known by its brand name, Antabuse, this medication is used in the treatment of alcohol abuse disorders. Approved by the FDA in 1951, Disulfiram works by blocking alcohol breakdown in the liver, which makes a person violently ill if they consume alcohol. This medication is currently being studied to see if it is effective as a treatment for cocaine dependence.
Sources
http://www.socialworktoday.com/archive/091514p30.shtml
http://psychcentral.com/lib/how-is-suboxone-treatment-different-than-drug-abuse/