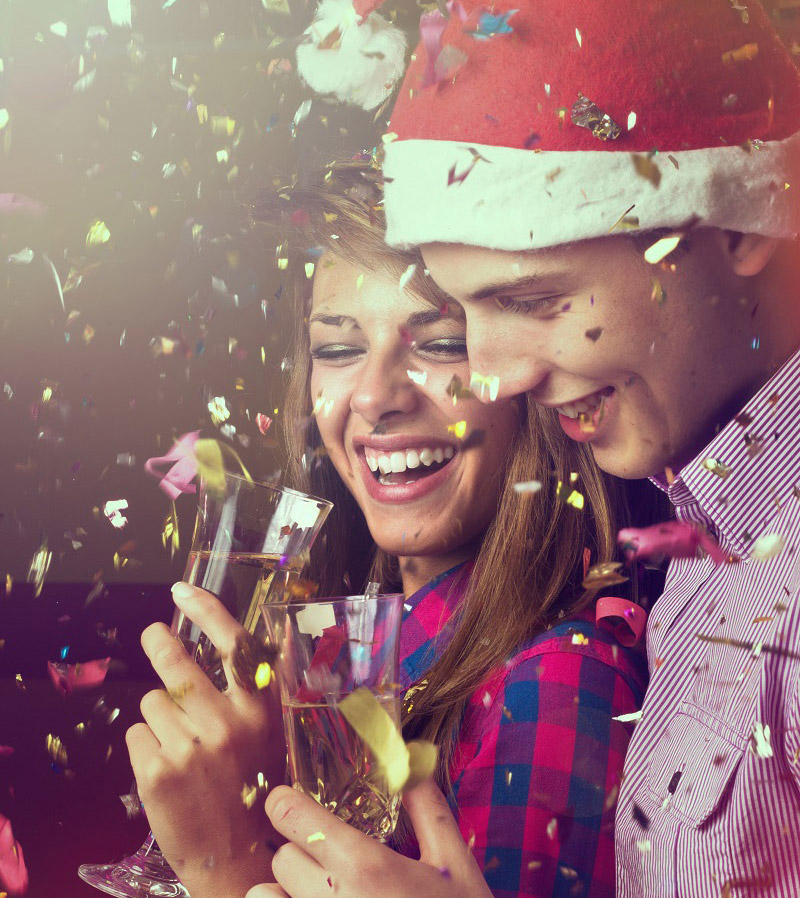 The holidays can be difficult for anyone. But they can be especially tough for an addict or an alcoholic thanks to elevated stress levels, increased temptations, and inconsiderate family members.
As one who has struggled with recovery on multiple occasions, I can testify that the power of temptation never fully reveals itself until it is fully manifested in the moment. It's always been much easier for me to tell myself I won't have a drink or take a drug until the drink or drug is right in front of me – at that point, taking the correct action hasn't always been so easy.
When faced with a moment where our very recovery hangs in the balance, it is important to pause; to take a deep breath; and to reflect on where you've come from, where you are, and where you're going. Getting sober is no easy feat. As such, it's important to remember a few things:
"One is too many, and a thousand is never enough." Often times, the addict's brain tries to justify using. However, we should always remember that relapsing is easy – getting sober and staying sober is the difficult part.
Many of us will never be able to forget the depths to which our disease brought us. While we learn in recovery that those lows do not define us, we also come to understand that the chance of falling into those same depths is never very far away – all it takes is one drink, one drug, one poor choice. We've brought ourselves to hell and back in order to regain some sense of sanity. Ask yourself, do you really want to throw away everything you've regained? Do you really have another "recovery" left in you?
In our early recovery, we often glorify and fantasize about our days of using and drinking. But as we get further along in our recovery, our lenses begin to change and we begin to see those days differently. We begin to see our diseases in their entirety – we see the shame it brought us; we feel the guilt; we remember the emptiness we sought to fill by drinking and drugging.
Sadly, there have been many in recovery who have lost their lives as a result of relapse. When we survive the depths of our addictions, it can be easy to become emboldened. We tell ourselves that even if we were to relapse, it could never get to the point that it was before. We think that we won't be stupid enough to push our limits, that we are different, and that we won't end up like THAT guy, or THAT girl. However, fundamentally, we are the same: we are addicts and alcoholics. We will push our limits until we can't continue – until jails, institutions, or death. We will try every conceivable way to prove that we can drink or use like a "normal" person. Finally, we will reach a point when we truly learn that we are inherently different from "normies," that we possess no defense against drinking and using, and that thinking, "I won't end up like that" is just our addictive personalities making justifications.
Lastly, never forget that you are an entirely new person than the one you were in your active addiction. You can have fun sober. You don't need to drink or use in order to "fit in." Your perceptions of what constitutes a "good time" dictate the amount of fun you inevitably have. Don't fall into the trap of thinking that you are a bore simply because you don't drink or use drugs anymore.
In addition, here are a few tips that may help you get through the holiday season:
If possible, keep a sober companion with you. Doing so allows both of you to get through tough situations by keeping each other accountable and by keeping an eye on one another.
Someone will undoubtedly ask you if you want to have a drink or a drug. Be prepared by having a few responses ready. The less you have to think about it, the better! Additionally, holding a non-alcoholic drink in your hand will lessen the number of drink-offers you receive.
Address your thoughts, feelings, and emotions. If something comes up, don't ignore it. Call your sponsor, remove yourself from the situation that is causing those feelings, or ask your sober companion to take a step outside so you can talk things over. Letting uncomfortable feelings fester will only worsen the situation, so let it out!
Believe in yourself. The fact that you have taken the path of recovery speaks volumes about your character and your desire to live a better life. Each day you stay sober gives hope to more people than you may ever realize.
Get to a meeting! As an addict or alcoholic, it's important to remember that whatever you are going through is most likely not unique. Going to a meeting allows you to express what's really on your mind and share in the community that is recovery.