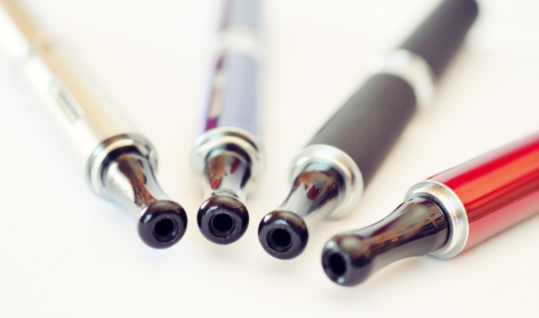 E-cigarettes have been manufactured and marketed as alternative to cigarette smoking, providing a similar experience without the harmful chemicals. While the introduction of the e-cigarette has caused a decline in cigarette sales and usage, e-cigarette usage has doubled in adolescents. Concern has developed around these statistics as many view e-cigarettes as a harmless alternative; however, a lack of FDA regulation can lead to harmful consequences.
Recent exploration into e-cigarettes has found evidence that e-cigarettes can be just as harmful, if not worse, than traditional cigarettes. Without FDA regulation, some devices have been found to contain at least 19 harmful chemicals, including some that have identified as cancer-causing carcinogens. E-cigarettes still contain nicotine, but also contain chemicals, such as propylene glycol, which is a hazard to inhale.
While many may look for alternatives to the tougher, traditional methods of smoking cessation, the risks of e-cigarettes do not outweigh the perceived benefits. Little is known about the new risks associated with these devices. Without a way to manage who produces them and what goes into them, e-cigarettes can potentially cause more harm than cigarettes.
Sources
https://www.sciencedaily.com/releases/2014/01/140129164653.htm