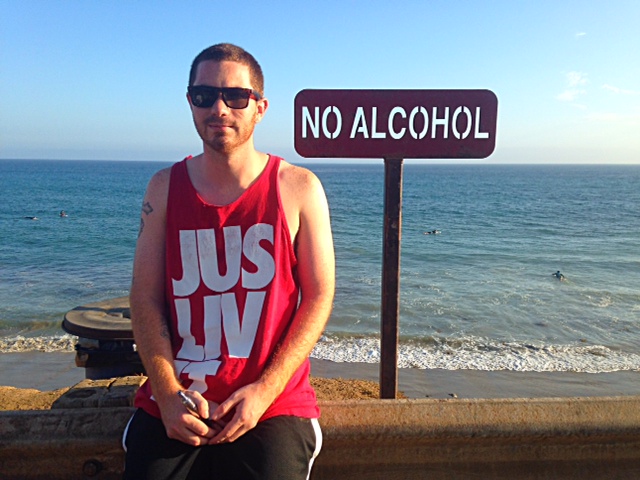 As a legal substance, alcohol is one of the most easily accessible and abused substances among young adults.
Although it is frequently used in social settings and available in many venues, it is important to recognize when casual use becomes dependency. Alcoholism is often hidden in plain sight. Recognizing the signs and symptoms of alcoholism is critical in addressing the needs of a loved one. The longer an individual abuses alcohol, the more severe the consequences become.
Alcoholism causes individuals to neglect their responsibilities. Alcoholics may be neglecting work, school, hobbies and other areas of interest in favor of drinking. Or they might miss work and other commitments due to drunkenness or hangovers. They may even choose to isolate themselves from social settings in an effort to avoid someone noticing their alcoholic tendencies. In addition to neglecting their responsibilities, they may begin to disregard their personal care.
Depression is an alcoholism symptom. Alcohol is a depressant and while many may use it to feel good or as a method of relaxing and alleviating social discomfort, alcohol can quickly turn someone from happy to blue or angry in a short amount of time. Those who abuse alcohol are often sad, tired, filled with anxiety, and in some cases, suicidal.
Alcoholism is often accompanied by lying. Problems with alcohol often cause trouble in other areas of life, leading many to lie about consumption, their activities and their whereabouts. Stories are often fabricated or downplayed to keep loved ones from identifying the existence of an alcohol problem.
Too much alcohol consumption leads to dangerous behavior. As drinking takes priority over other responsibilities, alcoholism can cause individuals to put themselves in dangerous situations, like driving under the influence or engaging in physical altercations. Poor judgment only increases with alcoholism.
Individuals with a high tolerance for alcohol may be struggling with addiction. Often those who struggle with alcoholism have a higher tolerance than most. Over time, they must consume more alcohol in order to achieve the same effects.
A person who is addicted to alcohol cannot go for long periods of time without alcohol before experiencing withdrawal symptoms. They may experience nausea, anxiety and/or shaking. They may avoid situations and places where drinking is not socially acceptable due to withdrawal symptoms.
Hiding alcohol is often a sign of alcoholism. Sneaking alcohol or hiding it from friends and family is common for an alcoholic. They might be feeling ashamed or could recognize their behavior is wrong but are unable or unwilling to change it.
Alcohol is the chosen method of relaxation. Using alcohol as a means of coping with stress can be an indicator of a developing addiction. Many use alcohol as a method of self-medication in dealing with a stressful day. If someone regularly reaches for a bottle of alcohol to deal with difficulties and/or conflict, it is a red flag.
A person who is addicted to alcohol will continue to use it even if they know it is causing them problems. Even in the face of damaged relationships, health problems, depression and other negative consequences associated with excessive alcohol use, individuals who struggle with addiction will continue to drink anyway.
No matter if an individual is in the beginning stages of alcohol abuse or struggling with severe alcoholism, it is important to identify and treat their addiction. Alcoholism symptoms may be difficult to identify, but it is important to intervene immediately in order to provide the most effective treatment.
Sources
http://www.treatmentsolutions.com/5-signs-your-loved-one-is-an-alcoholic/