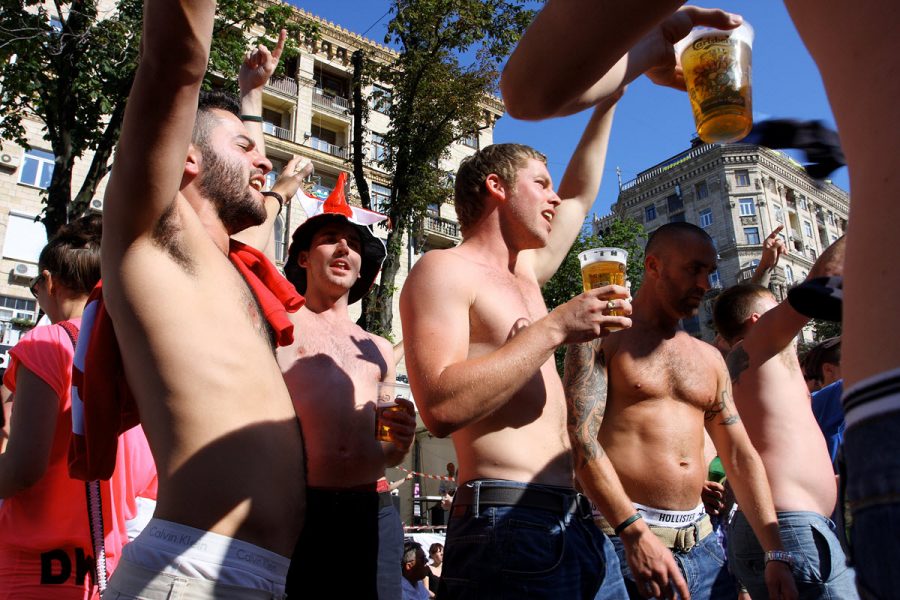 Alcohol abuse is a growing problem among young adults, especially in college environments. Underage drinking and binge drinking are prevalent on college campuses and many young adults are impacted by the effects of excessive drinking, whether or not they actively engage in it. The negative consequences that arise from excessive drinking impact not only the consumers of alcohol but those around them as well. With nearly four out of five college students consuming alcohol, and about half of those instances occurring by binge drinking, excessive alcohol consumption negatively impacts students, their communities, and their loved ones.
The Dangers of Alcohol Abuse in College are Real
Alcohol consumption can lead to many adverse repercussions including assault, sexual abuse, health problems, and death.
Nearly 600,000 students receive unintentional injuries under the influence of alcohol.
More than 690,000 students are assaulted by another individual under the influence of alcohol.
More than 150,000 students develop alcohol-related health problems.
Nearly 97,000 students are the victim of alcohol-related sexual assault or date rape.
Almost 2,000 students die every year from alcohol-related injuries.
About 1.5% of students admitted to attempting suicide due to alcohol or drug use.
College and Alcohol Abuse Do Not Mix Well
Aside from these negative consequences, excessive alcohol consumption can lead to poor academic performance with about 25% of students reporting alcohol as a key contributor to missed classes, poor performance, and lower grades. Students are also inconvenienced by others' actions under the influence of alcohol including 60% of students reporting intoxicated individuals interrupting their studies or sleep and nearly 14% of students reporting their personal property being damaged by someone under the influence.
Co-occuring Disorders Can be Left Untreated
Many who struggle with alcoholism also have a co-occurring disorder. According to a study published in the Journal of the American Medical Association, nearly 50% of individuals with personality disorders are affected by substance abuse. Those with bipolar disorder and schizophrenia, for instance, are four to five times more likely to struggle with substance abuse than those who are not affected by mental health disorders. About 37% of individuals who abuse alcohol are affected by at least one mental health disorder. Substance abuse is often used as a method of self-medication to alleviate symptoms of mental health disorders, but more often than not, exacerbates symptoms of both, causing more stress and damage to an individual's physical, mental and emotional health. Learn more about co-occurring disorders and dual diagnosis addiction treatment.
Learn More About Treatment for Alcohol Addiction in Young Adults
Why Alcohol Abuse Among College Students is on the Rise
Alcohol abuse often arises as a method of coping with stressors or a way to alleviate anxiety in social situations. With popular media glorifying drug and alcohol use and portraying it as a normal part of young adult experience, many students are more willing to experiment with substances they may have otherwise avoided. Social media and pop culture are key contributors to the misconception surrounding the negative consequences of drug and alcohol abuse, often misleading young adults into believing that happy, successful, popular individuals engage in these activities and it is made possible by substance use. Often college is a time accompanied by new independence and exploration which can cause many to cross their own barriers and comfort zones in an attempt to relate to peers. For this reason, it is important to educate young adults on the negative consequences of alcohol abuse and assist them in seeking treatment for preexisting conditions that contribute to the development of addiction.
Have questions regarding alcohol abuse issues for yourself or a loved one?
Call 877.634.7849 to speak with an admissions counselor.
How to Overcome Alcohol Abuse
Society often regards alcohol abuse in college as a minor issue, but in reality it can negatively impact students. Alcohol abuse can turn into addiction, causing lifelong health, finance and relationship problems. Learning how to overcome alcohol abuse in college can make the difference between sobriety and alcoholism.
1. Acknowledging a Problem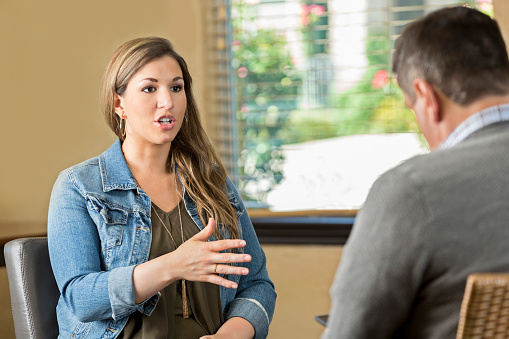 For college students, the first step toward overcoming alcohol abuse is acknowledging there's a problem. There is a culture of drinking—even underage drinking—on many college campuses. This culture can make many students feel like their excessive alcohol consumption habits are normal.
In reality, alcohol abuse and binge drinking are not acceptable, nor are they healthy. Binge drinking, defined as more than four drinks for women in under two hours, or five drinks for men, can indicate a problem. In addition, it poses serious health risks.
By first acknowledging an alcohol abuse problem, college students will be ready to seek help.
2. Seeking Treatment for Alcohol Abuse in College
Seeking qualified treatment often helps college students overcome alcohol abuse issues. Detox or rehab centers can be a great place to start, but college students may also desire a facility that understands and caters to the needs of young people.
Sober College in Los Angeles, California, can be the ideal fit for college students or young adults aspiring for a more prosperous life. In addition to alcohol addiction treatment, we offer transferable college classes to facilitate the recovery process.
We provide residential, outpatient and sober living programs. This ensures that all college students get the program that suits their needs, health and preferences.
3. Utilizing Behavioral Therapy
Wherever college students seek treatment for alcohol abuse, behavioral therapy should be an integral component of the recovery process. Addiction is never entirely physical, and there are other elements that have to be addressed for comprehensive health. Some options for behavioral therapy in our young adult rehab program can include:
Cognitive behavioral therapy
Group counseling
Experiential therapy
Dual diagnosis treatment
4. Accepting the Ongoing Journey to Sobriety
To truly overcome alcohol abuse in college, students need to understand that for some people, drinking in moderation isn't an option. This can be a challenging concept to grasp, particularly among young people who see their peers regularly consuming alcohol.
However, addiction isn't something that can be turned on and off again. After receiving treatment for alcoholism or alcohol abuse, sustainable recovery will become an achievable goal. Moderation might be suitable for other areas of life, but it's not an option for those attempting addiction recovery.
Alcohol addiction can be a long, scary journey. At Sober College, young adults' futures don't need to be put on hold during recovery.Learn more about how Sober College integrates college & rehab for a more successful treatment experience.
Have questions regarding alcohol abuse issues for yourself or a loved one?
Call 877.634.7849 to speak with an admissions counselor.
Sources
http://www.collegenews.com/article_lifestyle/heavy_drinking_may_be_sign_of_bigger_problem
http://www.niaaa.nih.gov/alcohol-health/special-populations-co-occurring-disorders/college-drinking