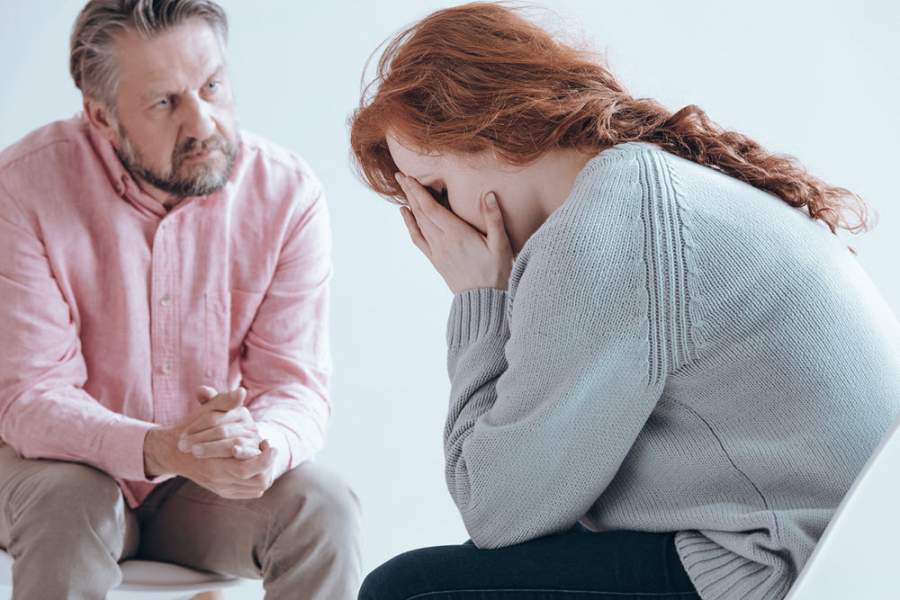 If you suspect your child is using drugs, it is usually because there are indicators that something is off. You may notice their grades are slipping, they are becoming more secretive, their behavior is worsening, or they are hanging out with the wrong crowd. They may be taking money from you, their physical appearance may be changing drastically, or maybe you have found concrete evidence of substance abuse. When your child is using drugs, it can be a scary thing to face. You may be angry, confused, scared, sad, or afraid. It can cause your mind to scatter and leave you wondering, "now what?".
If your child is using drugs, it is important to address the issue and face it directly, but it can be difficult to know how to do this. Your mind will naturally race with all sorts of thoughts and emotions, but it is important to collect yourself and prepare for how you will confront your child. Broaching the subject can be challenging, but preparing before the conversation can help you minimize backlash and move forward in a constructive way.
How to Start the Conversation About Substance Abuse
If your child is using drugs or alcohol, it is important to address it with them immediately. Before starting the conversation, however, be ready with what you want to say and check your emotions.
Be direct:

Substance abuse is dangerous and it's important to not dance around the subject. Be direct, but avoid letting your emotions guide the conversation. Approach the conversation with delicacy and do not let your anger or frustration seep into it. If you bring anger, panic, and accusations into the mix, your child is less likely to open up and talk to you. Yelling or threatening them can cause them to shut down and lie rather than face the topic.

Approach it from a place of concern or a desire for their well-being:

It is not uncommon for a child to lie or downplay the seriousness of the situation. While it may be difficult, staying calm is key in this situation. You should express your concerns without accusations, and be direct in what you expect from your child. You can calmly explain that substance abuse is not acceptable or that there are consequences for these actions, in a way that is not confrontational.

Be sure they are sober when you speak with them:

If your child is under the influence when the conversation takes place, they will not be able to engage with you. While this may seem obvious, trying to discuss this serious issue while your child is inebriated will not help the situation.

Ask open-ended questions:

Rather than making accusations, ask questions that encourage them to open up and engage. Be sure your questions are non-judgmental to help steer the conversation in the right direction. Asking how they feel, what they are using, how often, or even how you can help is important.

Be supportive:

Letting your child know you love them and want to help is essential. If they are engaging honestly with you, be sure to express your appreciation for that. This can help you move the conversation forward into how you can support them in getting help.

Avoid punishment:

Although your gut instinct may be to take away their cell phone or revoke other privileges, this will not stop them from using drugs or alcohol. Punishment rarely works in these situations and may cause them to withdraw further.

Get them help:

Do not negotiate with your child. Instead of taking 'no' for an answer, be clear and direct with your intentions. After all, treatment is the best course of action for their safety and their well-being. Depending on the situation, you can even give them options for the best course of treatment. If your child is still a minor, it is easier to get them into treatment, but if they are over 18, you can leverage other things, such as financial support.

Set boundaries:

Be clear with what you will and will not accept. You must set clear boundaries, and follow through on them no matter what. This may include addressing living arrangements, financial support and other factors, should your child accept help or refuse it.
If you know your child is using drugs or alcohol, it can be a scary or painful situation. The conversation may not go as you hope it will, so be prepared to walk away, regather your thoughts, and approach the topic again at a later time. Whether or not they admit to substance abuse, it is important to move forward in getting help for yourself and your child.
Get Them the Help They need
If your son or daughter is using drugs it is important to have a plan in place to speak with them and for after the conversation. Read more about interventions and give one of our admissions counselors a call at 800.465.0142 for help with getting your child the help they need.
Sources
https://psychcentral.com/blog/how-to-talk-to-your-kids-when-you-think-theyre-using-drugs/