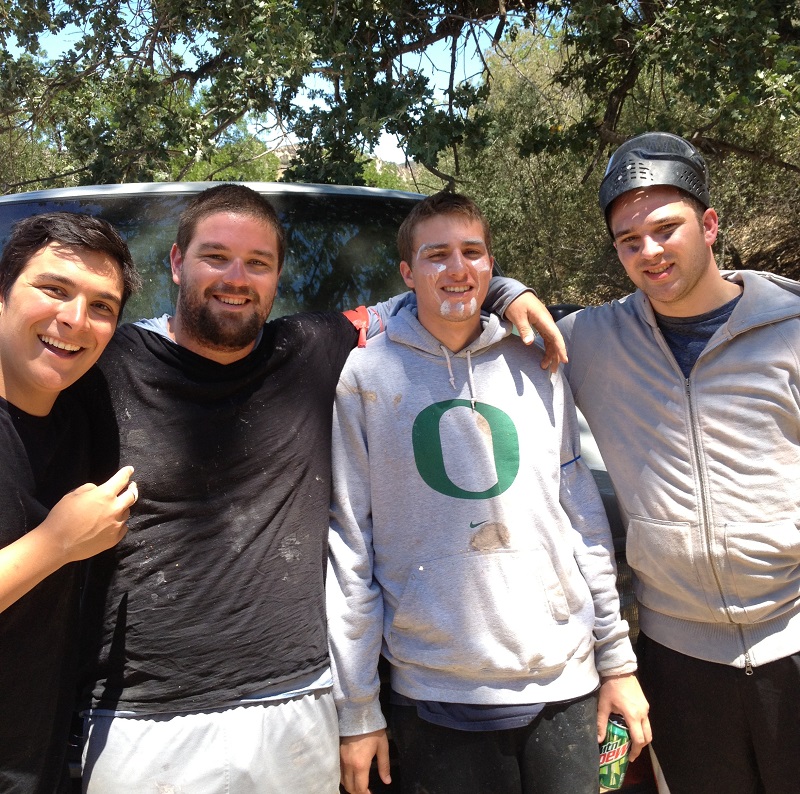 At Sober College, sobriety is one of the Five Core Competencies that shape our drug treatment program.
As part of this competency, clients are exposed to the 12 Steps through Alcoholics Anonymous and Narcotics Anonymous meetings, active work with a sponsor, and a variety of groups geared towards introducing and teaching a new way of life to our clients. In Living Clean group, clients participate in their recovery by attending a meeting held at the Learning Center, where they read and share from the book, "Living Clean: The Journey Continues," by Narcotics Anonymous.
While "The Big Book" of Alcoholics Anonymous is considered the basic text of the program and acts as the primary source and fundamental piece of literature for most, (if not all) programs of recovery, there is multitude of literature that offer more in-depth looks at specific portions of the basic text. The Big Book teaches the reader about the 12 steps and their usefulness via stories and examples that were relevant at the time the book was written; this results in a finished product that is relatively hard to identify with in modern society. Since Sober College's clients range from the ages of 17 to 26, finding and relating to the messages that are subtly sprinkled throughout the Big Book is actually quite difficult.
The "Living Clean" book does a great job of finding key points in the basic text and elaborating on them. In the Living Clean group, clients take turns reading paragraph after paragraph, pausing to share personal stories and reflections that relate to the text. Throughout my own stay at Sober College, I found these groups to be some of the most enjoyable and beneficial activities, because they provided each of us a chance to hear more about the other's stories, while giving us the opportunity to receive feedback from our peers regarding our individual struggles. We each brought our own experiences to the table, we intertwined our own stories with the principles laid out in the text, and we related to the book;. Most of all, we related to each other.
In recovery, attending AA and NA meetings is a crucial part of maintaining one's sobriety. Many of us come into the program with few, if any, true friends. The majority of the people we associated with throughout our drinking and using days were simply instruments of our own destruction. We hung out with them because they made us feel normal—they made us feel comfortable with our drinking and using. We thought we had made meaningful connections with them, but in reality, those bonds were probably only forged during drunken nights and high times. When it came to life—learning how to live it, enjoy it, and make the best of it—many of us lacked true friends. These are friends who are willing to point out our faults, to simultaneously be our greatest fans and largest critics, and to push us to be better people. Finding friends such as these is no easy task, but meetings provide addicts and alcoholics with a place to begin the search.
Don't get me wrong—I'll be the first to admit that looking for friends in a meeting full of addicts and alcoholics is akin to looking for one in an insane asylum…but aren't we all a little crazy? As addicts and alcoholics in recovery, our craziness shifts from a craze for drugs and alcohol to a craze for a better life. So when we find those few people who seem to understand our craziness—who are mutually crazy—forming a bond with them becomes a pretty simple task. In treatment, forging bonds with our peers is more important than ever because they form the majority of our support group. We lean on each other. We encourage each other. We give each other healthy criticism. In early recovery, the ties we form with our sober companions have the possibility of forming lifelong friendships founded upon something inspiring: Striving to be the best person we can possibly be; becoming examples and heroes to others; and being the purveyors of the beauty in our struggle.