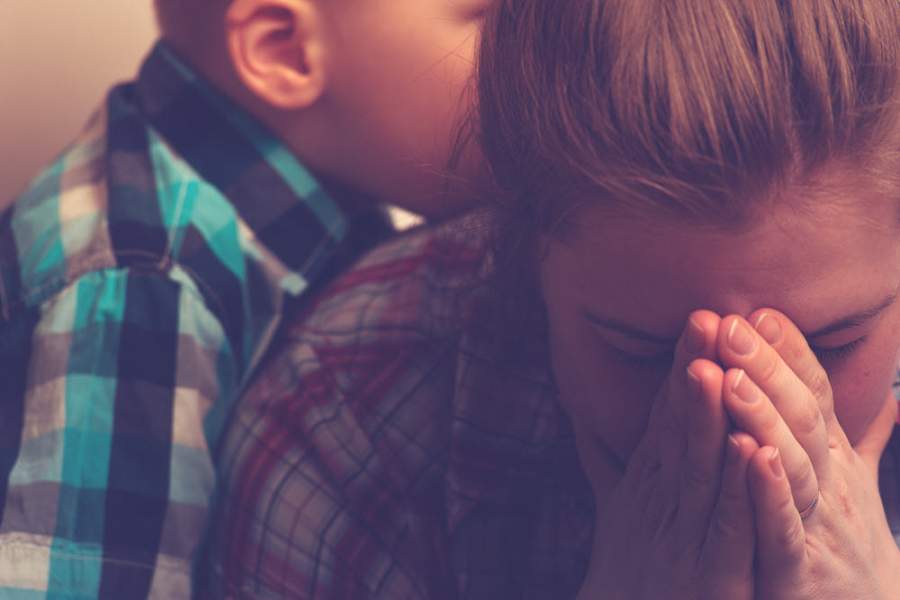 In many ways, a parent's actions can have a profound impact on a child's development and who they ultimately become as they grow older, but not everything is inherently in a parent's hands. Raising a child in itself can be a guilt-rendering experience. From even early years, parents may struggle with feeling guilt over their child's struggles. If they fall and hurt themselves or if they struggle with school, it is hard to not try and take some of the blame. There are countless influences that are outside of a parent's control that can also contribute to a child's experiences. Genetic predisposition, peer pressure, and other factors all play a role in who your child becomes. With so many distractions vying for your child's attention, some outcomes are completely outside of anyone's control and even good parenting cannot overcome it.
Learn more about tools to cope with your child's addiction
Those Who Have Not Been Where You Are Cannot Understand
When it comes to addiction, society is quick to put the blame on parents. This can cause many parents who have a child with addiction to struggle with feelings of isolation or shame. These attitudes allow addiction to live in secrecy and can reduce a person's willingness to be open and seek help. When parents feel like they are losing control, this propels feelings of guilt and cause many to feel as if they are alone.
Dealing with your child's addiction is challenging. Hear from parents who have been where you are and how their child has overcome their struggles with substance abuse.
How Guilt Effects the Family System & Increases Feelings of Isolation
Societal Pressure Can Contribute
Because society tends to lay blame on the family for a child's addiction, a parent's efforts and successes can often go unnoticed. As a result, many parents find themselves taking sole responsibility for their child's condition. They may struggle with guilt or feel shunned by others as a result. Even if a parent does not carry the blame for their child's addiction, loved ones may still recoil and remove themselves from situations to protect their families or avoid confusing situations or conversations. This reaction can exacerbate the negative feelings parents may already be carrying on top of the pain they may undoubtedly be experiencing because of addiction.
Look Out For Enabling Behaviors
Parents are often quick to fall into the trap of blaming themselves for their child's addiction because they feel guilt over their child's struggles or because society tells them they are at fault. This attitude often leads to enabling behaviors. Parents who feel embarrassment or shame may be more likely to try and cover for their child's struggles. They may enable them financially, help their child find living arrangements, or bail them out if their substance abuse leads to legal repercussions. Learn more about steps to take if you have an alcoholic son or daughter.
Help Them Take Responsibility
Feeling guilt does not make you guilty and your child's addiction does not make you responsible for covering for them. When you allow guilt to guide how you respond to your child's addiction, it can often lead to changes in the family dynamic, further enabling, and negative consequences for your own physical and mental health.
Is your child struggling with substance abuse or addiction?
Call 800.465.0142 to speak with an admissions counselor today and find out If Sober College is the right fit for your loved one.
How to Help Your Child & Cope with Their Addiction
You cannot hold yourself responsible for your child's addiction. It is easy to look back and find ways you could have intervened or helped change the course of the future, but you must learn how to cope with the present. Instead, consider the following:
You are not responsible for your child's addiction.

You can spend an exorbitant amount of time replaying the past, but remember, choices were made based off what you believed was right at the time. Spending your time and energy second-guessing your every action and word is not productive.

You cannot fix your child's addiction.

While you can show them the path and provide resources to help them recover, your child is ultimately responsible for their sobriety. Until they are ready to own their recovery and sobriety, you can only do so much.

Your perception of your child's addiction is different from theirs.

You may not be on the same page concerning what is "rock bottom" and what is not.

Asking your child to get clean for you if they love you will not work.

Addiction is not an indicator that they do not love you; it is the reality of a painful disease that is difficult to overcome. Addiction can make your child capable of lying to you, stealing, or engaging in behaviors you do not support. This does not define their ability to love you.

Bailing your child out of bad situations does not help.

It further enables them and allows them to continue operating under the control of addiction. It can be painful to watch your child struggle with consequences of addiction but helping them out of bad situations does not incentivize them to get help.

You can love your child and support them without enabling them.

It is okay to tell them you do not condone their actions. It is okay to say "no". It is okay to not allow them to use the car, to not provide them with money, and to not allow them to jeopardize your well-being.

Loving and supporting your child is not always enough.

Addiction is a powerful disease that controls every aspect of a person's life. Addiction can cause them to lose relationships, employment, and may cause damage in countless other ways. Despite this, always let them know you love them and believe in their ability to overcome addiction.

No matter what happens, never give up on them.

There will be good days and bad days. Even if your child enters recovery and experiences relapse, always believe they can come back.
Is Sober College the Right Program For Your Son or Daughter?
Sober College works exclusively with young adults men and women struggling with substance abuse and mental health disorders. If you need help determining if treatment is the next step for your son or daughter give us a call at 800.465.0142 or send us a message and find out if Sober College is the best next step.
Sources
http://drug.addictionblog.org/parent-of-drug-addict-help-top-10-truths-to-help-parents/
https://www.psychologytoday.com/us/blog/when-your-adult-child-breaks-your-heart/201403/parenting-substance-abuser